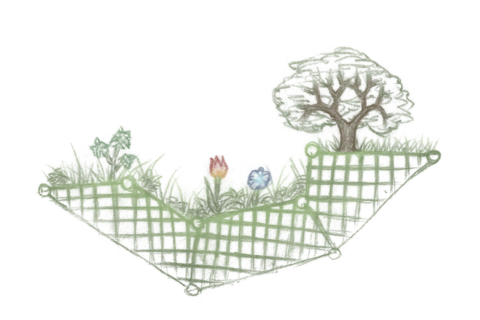 I figured I should start documenting the development of my game more thoroughly. I've avoided posting my plans because I don't feel certain about them, but there are some things that are not likely to change so I can at least talk about that.
As you can probably tell from previous posts about this project, it's a side-scrolling game inspired by Soldat. I was motivated to start it by the demand from the Soldat community for more modding possibilities in Soldat. I'm borrowing heavily from Soldat in several aspects (2D skeletal animation, terrain made of textured polygons, combat with projectile weapons, mouse aiming) but the similarities mostly end there.
My game is going to be a single-player Metroidvania-style platformer with a focus on exploration and the use of a variety of weapons and items to defeat monsters and progress through the world. I plan to incorporate elements inspired by the Zelda series, especially Wind Waker, into the gameplay and visual style. Like Zelda, it will have a fantasy theme, with possibly some steampunk thrown in (see Chrono Trigger). Features include vehicles, water, and dynamic lighting.
One of my main goals with this project is to make content creation relatively easy and fast. To that end, I'm developing powerful tools for use with the engine (the character editor and the map/general editor that I will start re-writing soon). I'm aiming to have the tools and engine ready to use by September 2009, with a demo ready by May 2010 for use in my portfolio. At that point, assuming I get there, I will decide if it is worth turning into a full game (possibly with online play). However this schedule is not fixed.
I'm using C# with MDX, and I intend to port it to XNA 3.0 eventually.
In upcoming posts I will go into more detail on the internal workings of the game and character editor and on my plans for the game itself.